Taking care of your garden needs for 30 years and counting
At Sunshine Gardens, we offer a range of services to take away the strain of gardening. We have regular garden maintenance packages with varying services to suit all gardens and budgets. Our Landscaping team loves to turn your ideas into reality. A scribble on a piece of paper can be changed into a well placed patio or decking with a riot of colour growing up a small pergola in the corner. A newly laid patio can transform a tired looking garden and a new fence gives you privacy and better security as well as being a great back drop for a new border.
Gardeners and Landscapers in Hertfordshire
We know there are many choices for you out there but we provide a reliable, consistent and trustworthy garden service. We won't let you down to go off and do another job; your weekly or fortnightly visit is the MOST important visit to us. We have been serving the Herts and Beds area for 30 years now and our teams are friendly and approachable. You won't be disappointed with our work and service.
FENCING
You only put a new fence up once so let's do it right. Leave the timber posts to rot with others, having concrete slotted posts put in with a six inch concrete gravel board at the bottom, will enhance any garden and will ensure no more rotten posts or panels. Slide in a new standard larchlap panel or, even better, the stronger and better looking Closed Board panel, and you will be the envy of all your neighbours.
PATIOS
A dirty and broken patio is normally the first thing you see when you step out into the back garden and can make you want ot retreat back indoors quick. Replace the slabs with new, bright and modern ones and the whole garden changes. It becomes more inviting and your more likely to use the space for entertaining or just chilling. We can come along and show you some samples of designs and colours, all free of charge and under no obligation.
DECKING & PERGOLAS
If you love to unwind under a canopy of clematis or honeysuckle, then a lovely looking pergola standing proud over a new decking is for you. The "feel" of a decking is different to a slabbed patio and is a great focal feature for any garden party. Our team of experts will install a decking over any obstacles and for irregular shaped gardens, a decking is ideal as it can be "moulded" to fit almost anywhere.
TURFING & LAWN CARE
A lawn, like most things, has a time span and even the most lovingly mowed lawn can turn to just moss and weeds over the years. Our beautiful turf from Norfolk will give you an impressive finish when laid. It's dark green, lush colour makes any sad garden look loved and the bed of fresh soil laid underneath gives it a great head start. Get your new lawn laid without the need for removing the old one too, which means the expensive skip can do one!
ARTIFICIAL LAWNS
If you have a small garden that you can't be bothered to drag the lawn mower round then get yourself the latest artificial lawn laid. With a deep pile and a realistic look, your mowing days are over. Also if you have a dog that continually digs "for England" an artificial lawn will always look its best and it cleans easy too. Call for a sample to see how the new generation lawns that will make your life so much easier.
Sunshine Gardens Baldock would be nothing without its expert team.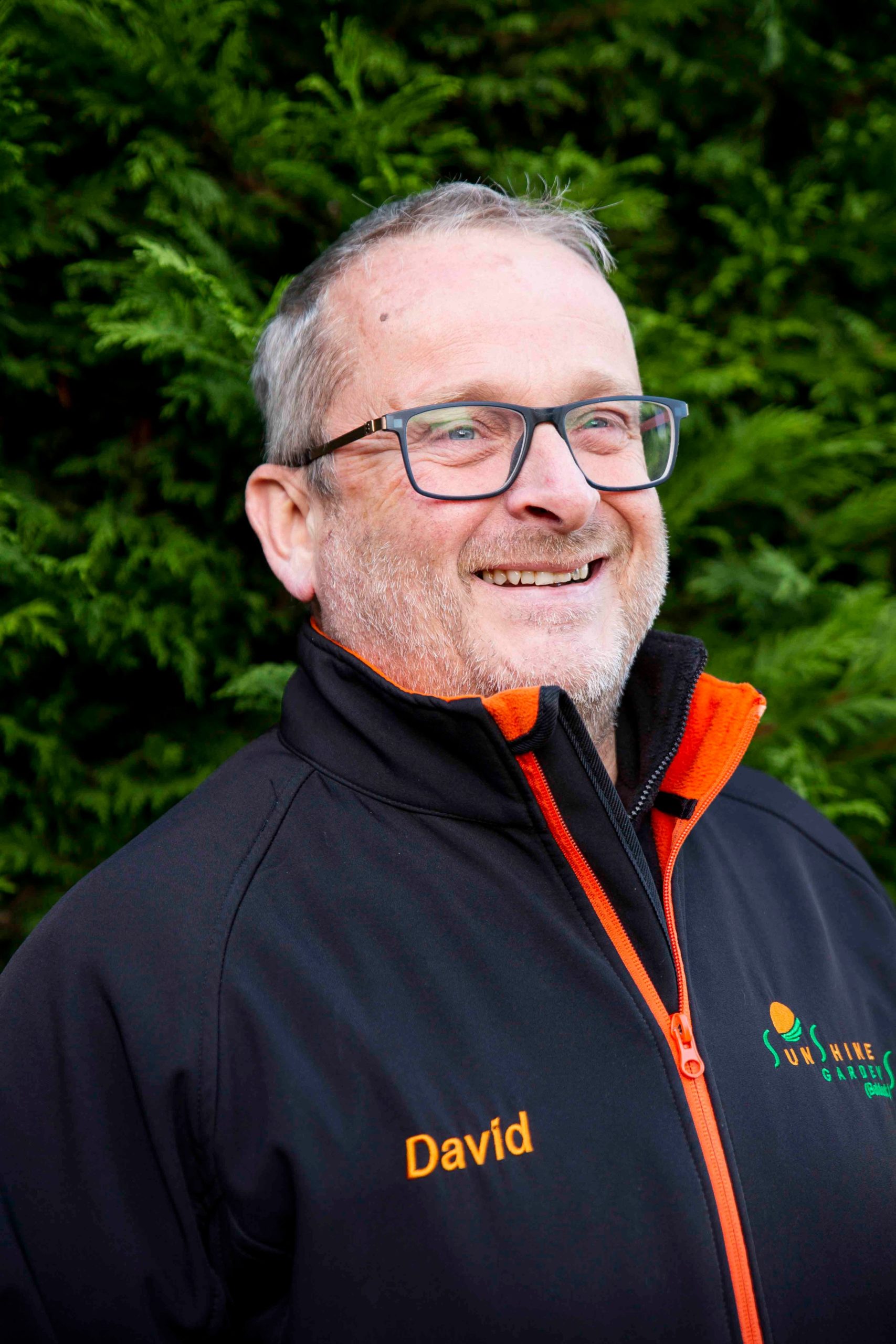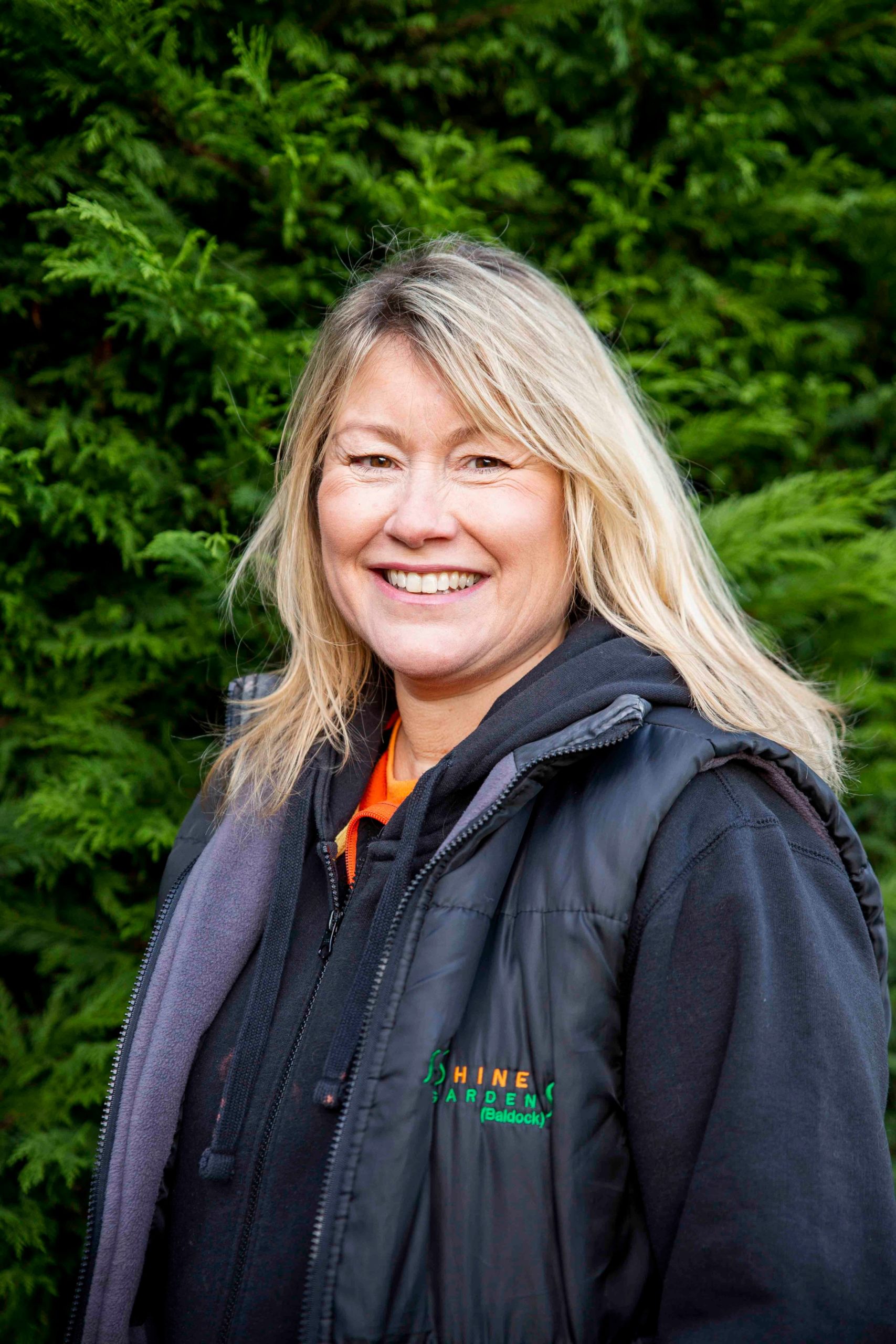 Stella Piper
Office Manager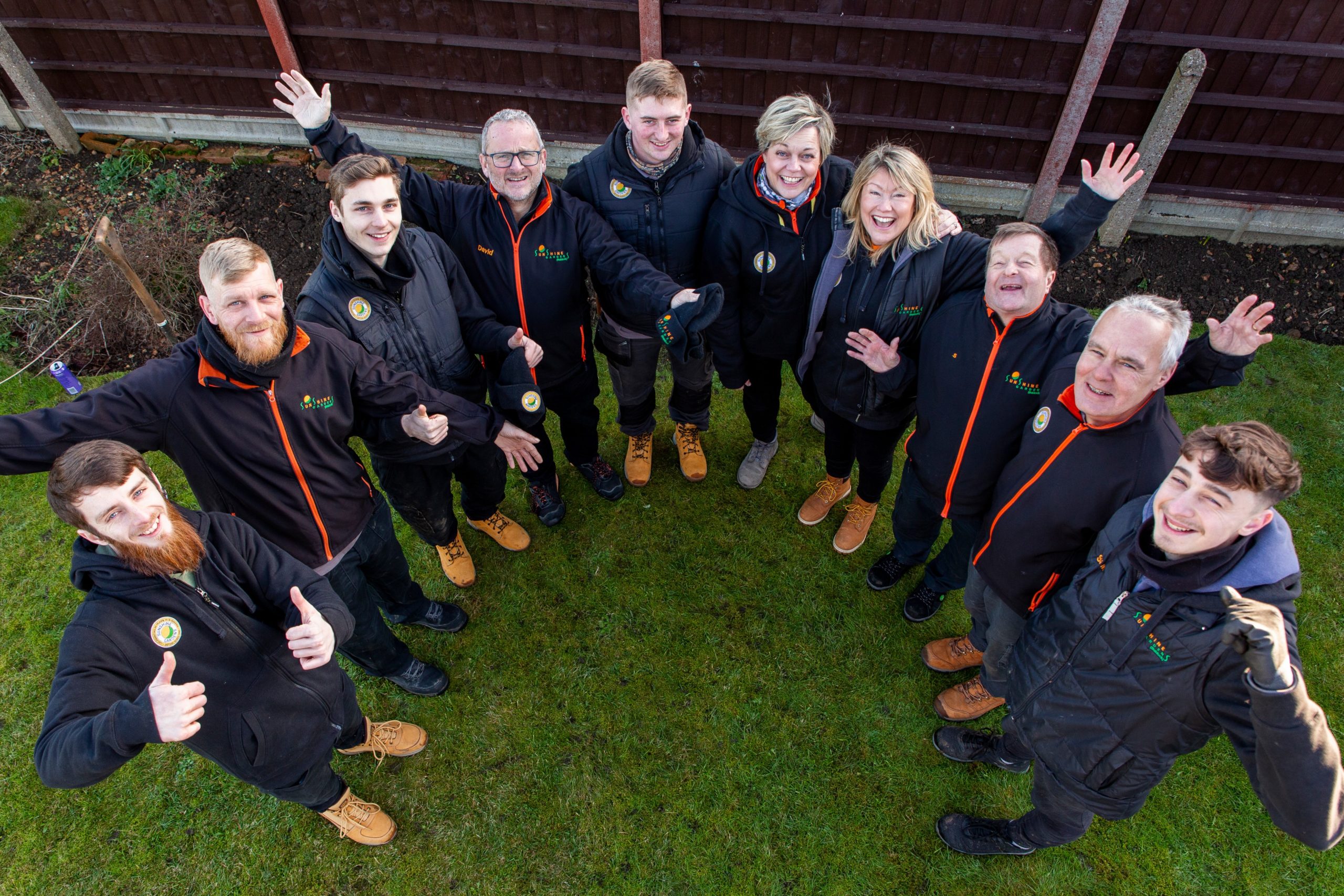 The Team
Sunshine Gardens team