garden maintenance across Herts & Beds
Regular Garden Maintenance
We have regular garden maintenance packages with varying services to suit all gardens and budgets. We will visit your garden to look at what is required and send your tailored quotation pack within 24 hours. We offer weekly or fortnightly (in some cases monthly) visits. It is likely you will need an initial tidy up to get your garden in a manageable condition. So many of our clients have been amazed at our "tidy-up" transformations. Please see our gallery for some examples.
Garden Maintenance Packages in Hertfordshire & Bedfordshire
Book your regular garden maintenance visits now, or get help with a one-off gardening nightmare
Garden maintenance packages at a frequency that works best for you
Weekly Garden Maintenance
If you have a larger garden, then maybe our weekly visits would best suit you. On a regular, pre-determined day, our team will carry out lawn mowing and edging, border weeding and shrub pruning, along with other one-off items that might occur. All surrounding hedges are also included in our weekly service for a one-off trim. Our weekly visit ensures your garden will always look well maintained whatever mother nature throws at us.
Fortnightly Garden Maintenance
For the smaller and medium sized gardens (which fits 90% of our clients) a two weekly visit normally surfaces. We still carry out regular lawn mowing and edging but the borders are normally weeded on a rotation basis, once per month. But rest assured you will still have a garden to be proud of and without all the hassle and time of maintaining it yourself.
One-Off Garden Nightmares
If you have a jungle to clear, then we are your people. We love to tackle your nightmare and get your garden back into full time use. Nothing stops us from turning a garden full of weeds, suckers, brambles and overgrown grass into a garden you can be proud of. After we have cleared everything, then we can also help you design and plan what you want back in your garden – all free of charge and under no obligation.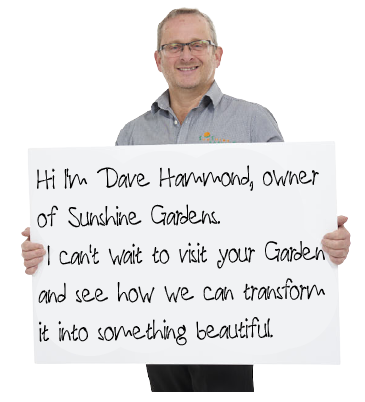 Where we undertake garden maintenance across Hertfordshire and Bedfordshire
We are proud of our strong heritage in garden maintenance, having delivered for over 30 years in a number of areas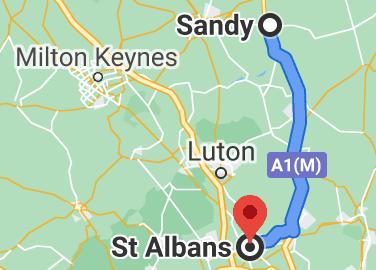 What Our Valued Customers Say
I would like you and your team to know that our garden was very sad and neglected until you come and gave it a regular tending. It has never looked so good and instead of my heart sinking as I come up the front path, I am thrilled to see how lovely it is. I am please to invite my friends round, rather than being mildly ashamed. We did, as a couple, debate whether this would be worth the expense for us and we agree that it most certainly is.
Brilliant from start to finish. The whole company have all the qualities that are sadly so rare now. Reliability, staying power, expertise, respect & manners. Great job, extremely pleased and would thoroughly recommend.
Sunshine Gardens have been providing us with a regular fortnightly maintenance visit for around 10 years now. We have found them to be extremely reliable and professional.